Help and work dogs
What Dr. Aharon means for us.
I have a help dog since September 14, 2007. I got Berry from the Dutch association of helping dogs – Stichting Hulphond. She helps me with in my everyday life and signals when I'm dizzy. Berry is also partly a guide dog for the blind.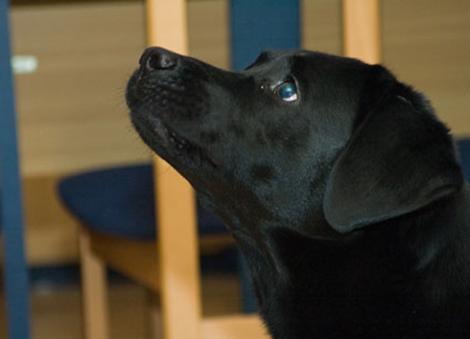 In 2009, Berry got hurt at the neck due to some problems in the bus. She was first treated by our vet, who later sent her to Dr. Aharon. I know Dr. Aharon through my earlier work. She is the first Orthomanual vet in The Netherlands. She did some very good work in Amsterdam earlier on. I was very happy our vet sent us to see her. After two treatments, the position of Berry's neck vertebrae was corrected, thereby improving the quality of her life. Berry can perform her work again, except for a few, more heavy tasks. Dr. Aharon also gave Berry a better harness, one that doesn't bother her at the neck. It is a good sign that Berry is happy to enter her clinic!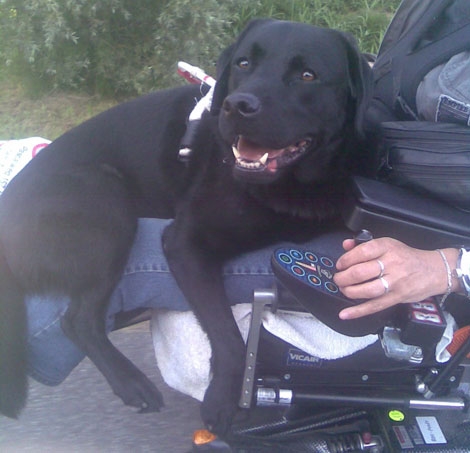 Love, from Aad and Berry Lok