Hip dysplasia
Julius
Julius is a Leonberger, born in 2004. We have had him since he was a puppy. We did puppy obedience training and later started basic training. As happens with playful puppies, he hurt his right front leg and a while later his knee. The knee didn't recover well. Despite the painkillers, he kept walking funny with his hind legs, like they didn't want to "walk along".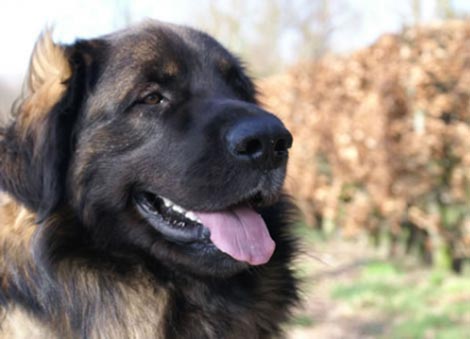 A specialist veterinarian took x-rays and could see that Julius' hips weren't okay. The problem would require major surgery and long-term revalidation. In addition, the x-rays showed irregularities in his elbows. According to several vets we had a choice: surgery or euthanasia. Through the Leonberger Dog Club in the Netherlands and the internet, we found information about Dr Aharon and her orthomanual manipulation method. She put Julius' hips in the correct position and also diagnosed misaligned vertebrae, which she repositioned. In addition she advised us on how to walk with Julius.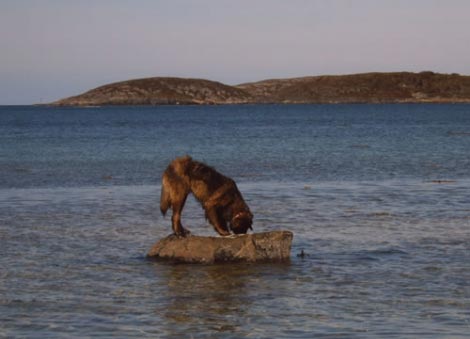 We could see Julius start to walk better and he became more flexible. Six weeks after the treatment, the improvement could be seen on the new x-rays. We returned to Dr Aharon several times to have Julius checked and treated, and the elbow and shoulder problems soon resolved. The hips were more difficult, but now he only has slight arthrosis in his right hip. Julius will always be a bit fragile, but he is walking fine and feeling very happy now.
Hilly and Nico Bosma