Behaviour
Dommel and Douwe
We got Dommel, a 1.5-year-old Stabyhoun cross, from an animal shelter. From the beginning, Dommel had behavioural problems. When he was outside, he would act out aggressively towards every dog and cat he saw, and every person he met. He pulled on the leash, barked and snapped at everything that moved. We spent six chaotic weeks trying to train him, trying every way we knew, without success. We didn't know what more we could do. The strange thing was, inside our home he was the sweetest dog and he did listen and follow orders.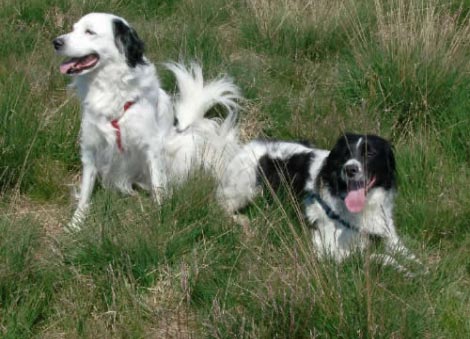 We consulted a behavioural therapist, and a half year later a homeopathic therapist, but even they couldn't help. Our other dog Douwe started to suffer from serious back pain, and we were referred to Dr Aharon for him. During the consults we talked to Dr Aharon about Dommel. She told us that behavioural problems can originate from a physical problem.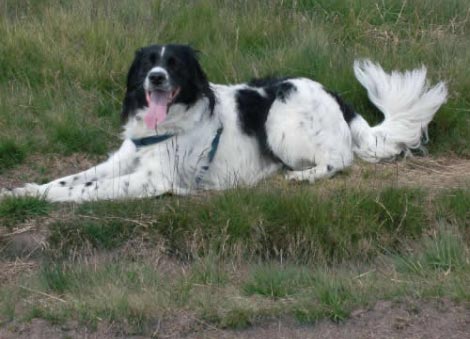 With nothing to lose, we took Dommel along to Noorden on Douwe's next visit. Dr Aharon concluded that his upper neck vertebra (atlas) was misaligned and skewed, and she corrected this with orthomanipulation. We then had to wait and see if this could be the problem underlying the behavioural issues.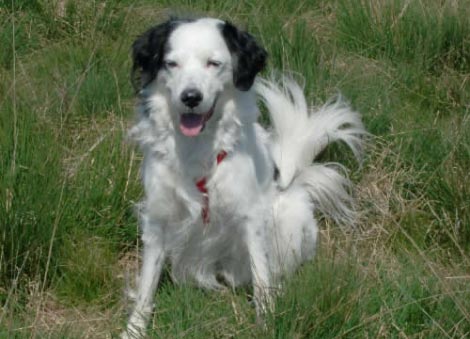 After a couple of weeks, Dommel gradually started to pay more attention to us and listen to commands outside. We have been schooling with him for 5 months now and Dommel has improved at least 60% outside, with less barking and pulling on the leash. We are still practicing and training, because he still can be unpredictable. Still, it is amazing to see how much he has changed – after those two and a half years of trouble outdoors.
Gerbert and Sandra