Dr. Diti Ronen, Israel
A war survivor dog from Israel
In 2006, during the Second Lebanon War, I lost Kitch, my beloved Golden Retriever. I was immediately driven to take a look in an Internet website of an Israeli dogs asylum in the North of the country, where many dogs who survived the war and remained with no home, were held. During that war, when thousands of missiles and rockets were bombing the North of Israel, dogs were very scared of the bombs, and they fled from their houses. Others were abandoned and left behind when the family had to move to friends or relatives looking for safety for themselves. Others were wounded and lost.
The PPT presentation in the Website of the dog's asylum, showed the dogs that were looking for a home. I looked at them one by one until I saw my next new dog, who was named later "Baffle": A sad young English Cocker Spaniel, very thin, band-down and weak yet curious. I called the number on the site. Two days later I drove to the North of the country, to take Baffle home. Like other dogs, he was frightened and wounded emotionally and physically. Baffle was exactly as shown in the PPT. He was friendly but something in his movement was strange.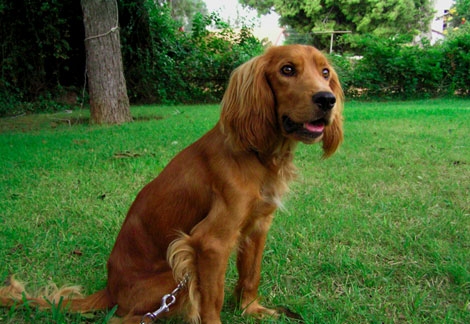 In the morning, at home, I noticed that Baffle hardly got up. Standing after lying down or sitting down, was almost impossible. It was a very slow complicated and painful act. Every time he got up he yanked of pain, cried, groaned and was in agony. He walked slowly and sit band down. He suffered. Something in his health was wrong. But what? The first doctor who saw him diagnosed him with Arthritis and gave him pills. The pills didn't help and the situation worsened. Another doctor suggested Physical Therapy and again it didn't help. The third doctor talked about a Chronic Disease etc. At the end we didn't have any other choice than giving him daily Rimadyl. Along the period of treatment with Rimadyl, Baffle lost weight, got weaker, had difficulty getting up and he seemed to be extremely painful in every movement he made.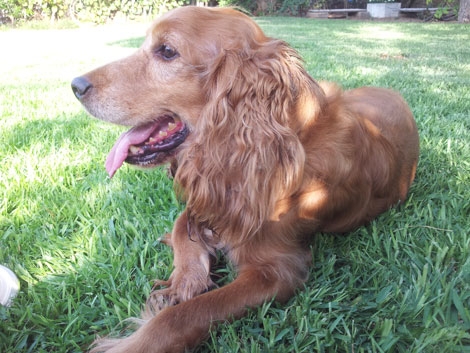 Dr. Dorit Aharon saw Baffle half a year later. She examined him and found misalignment in several vertebrae in the vertebral column, the lower back and in the tail. While examining the dog she manipulated the vertebrae in his vertebral column. I stood aside and was stunned to see Baffle. He was relaxed, as though he knew the treatment is for his benefit. At the end of the treatment, he stood up and began to run around, thankful, announcing the world of the relief he feels. We were very surprised to see him running around the garden. We never saw Baffle running happily like that.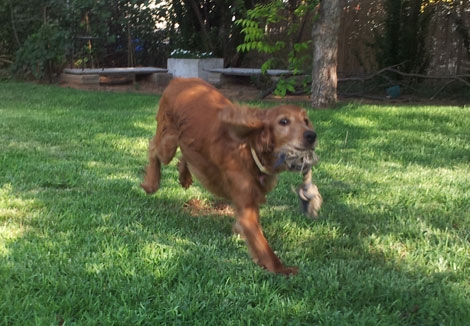 The incredible treatment that Baffle got from Dr. Dorit Aharon, changed him completely: he gained weight, got stronger and turned to be a very dynamic dog full of charm. He became fast and light. He runs quickly and happily, he jumps and moves around, active and energetic, strong and very muscular. From the day Dr. Dorit Aharon treated him with her smart hands and her special techniques, back at the beginning of 2007 and up to this day, at the end of 2018, Baffle's movement is perfect. He of course doesn't need Rimadyl pills.
Today Baffle is 18. He is almost completely deaf, and two years ago, he was diagnosed as suffering from Addison disease. Yet he has absolutely no limitations regarding his movement. He still jumps and skips fences, bounces on cats and over bars, pushes gates and doors and escapes out to the back yard, digs under trees, runs, jumps, and runs cats away. He still compensates himself for all the unhappy painful years he lived before he was treated by Dr. Dorit Aharon. Dr. Dorit Aharon treated Baffle with talent, skills and knowledge, and she made him a very happy dog up today. Dr. Dorit Aharon, you are Baffle's savior. Thank you Dr. Dorit Aharon. You cured Baffle from his injuries during the war with your wise and magic touch, and you changed his life and mine. Thank you very much. Dr. Diti Ronen, Israel